From the Streets of Long Beach to Housing: James Taylor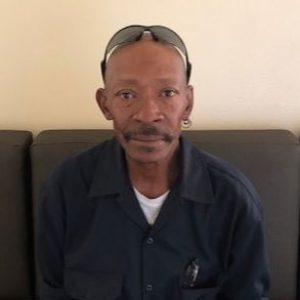 August 9, 2018
James Taylor found a home through a housing program managed by Harbor Interfaith Services.  He's been living with us for a couple of months and is using the time to get back on track.  James wants to return to truck driving.  It had been impossible to work over the three years he'd been on the streets.
He'd become homeless in Long Beach when he and his wife split up.  He quickly learned that a single man's income wasn't enough to pay for housing, so the slippery slope put him on the streets.  Street life was very transient, he learned.  He soon found himself out of a job.
For the past eight months, he'd been sleeping near the corner of Anaheim and Peterson by the Mark Twain Library.  A piece of carboard and some dirty old blankets were all that separated him from the pavement and the weather.  He'd lost all hope of getting his life back on track and was starting to feel scared, worried, and embarrassed that he'd be stuck on the streets for the rest of his life.  He tried to stay positive.  All that positive thinking led him to Harbor Interfaith, and we placed him in our permanent supportive housing at the Century Villages at Cabrillo (CVC).
CVC is a nonprofit community development organization serving as the steward of the Villages at Cabrillo. CVC delivers property management, real estate development, and supportive services which aim to empower residents, restore health and inspire hope.  Harbor Interfaith manages two buildings on the campus.  Together, those buildings house twenty-eight chronically homeless single adults.  In addition to placement, we offer ongoing case management services.
James said if he could say one thing about this whole experience of being lonely and homeless to now being safe and happy is, "Never give up hope."  He is very grateful for all the support he receives from Harbor Interfaith Services.