SPA 8 Coordinate Entry System for Families (CESF)
What is CESF?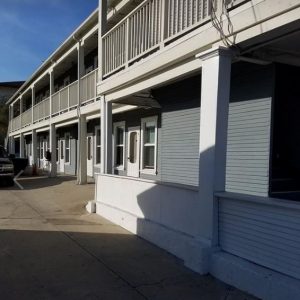 The CESF is a network of providers that assist homeless families in Los Angeles County. The providers work together to assist families with housing and service plans.  The goal to keep families united and within their community during a traumatic time of homelessness.
What will Harbor Interfaith do?
Harbor Interfaith Services has been selected to be the Lead Agency in Service Provider Area (SPA) 8.  To further discuss referral process for homeless families, please contact the HUB where you are located.
SPA 8 CESF will collect the basic information:
Name of contact;
Family make up (how many adults and children);
A phone number where they can be reached;
Last zip code where the family was housed and
Who the family stayed with last
Eligibility
Households with a minor child, mother is in her third trimester of pregnancy and if a mother is diagnosed with a "high risk" pregnancy may qualify.  To be eligible for any service through the CESF, a household seeking assistance must:
Meet the definition of a family.
Must be facing a housing crisis.
Because the CESF helps families connect with the most appropriate resource for which they are eligible, there may be additional eligibility criteria which the household may be required to meet.  Eligibility for sponsored rapid re-housing or prevention assistance is based on the following three conditions:
Homeless or imminently at-risk of homelessness.
A family consisting of one or more minor children in the legal custody of one or two adults.
Income at or below 30% Area Median Income.
Need Help?
Call 310-831-0589
The Emergency Family Shelter
No walk-ins, please.
The shelter offers homeless families housing for up to ninety days. While at the shelter, families agree to save 80 percent of their income in order to secure permanent housing.
The head of households meet with a case manager and are required to attend workshops on various topics, including budgeting, parenting and proper nutrition. The head of household receive assistance on resume writing, interview techniques, and free or reduced-cost childcare.
Program Requirements
Must be enrolled in the CESF
Have a minor child (under 18 years of age)
A minimum of one year of sobriety (If applicable)
Attend mandatory workshops
Mandatory 80% savings of all income
Accelerated Learning & Living Program (A.L.L.)
No Walk-ins, please.
The Accelerated Learning and Living (A.L.L.) transitional housing and job development program offers 12 to 18 months of affordable and independent living.
The 24-unit, three story, apartment complex, includes 21 one-bedroom units and 3 two-bedroom units. Additional amenities include: indoor courtyard, private parking, and a laundry room on each of the three floors.
Families enrolled in the A.L.L. program receive assistance with locating permanent housing and financial management techniques while they focus on accomplishing their educational and career goals.
Supportive Services
Mandatory, weekly case management
Mandatory Life Skills seminars
Tuition/textbook assistance
Transportation assistance
Permanent housing resources, referrals, AND placement
Desk-top computer, printer, and internet access in every unit
Program Requirements
Have at least one minor child (under 18)
Be enrolled in a higher
educational program (college or trade school)
No recent domestic violence
Have a minimum of one year sobriety (if applicable)
Intake Process
The intake process consists of the following:
Initial telephone screening to determine eligibility
Required Documents
Drivers license or state identification card
Identification for adults
Social security card for all members of household
Birth certificate for children
Proof of income:  (Notice of Action, Pay Stub Letter from employer)