The shelter offers homeless families housing for up to ninety days. While at the shelter, families agree to save 80 percent of their income in order to secure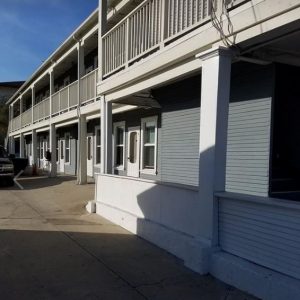 permanent housing.
The head of households meet with a case manager and are required to attend workshops on various topics, including budgeting, parenting, and proper nutrition. The head of household receives assistance on resume writing, interview techniques, and free or reduced-cost childcare.
No walk-ins, please.
Program Requirements
Must be enrolled in the CESF
Have a minor child (under 18 years of age)
A minimum of one year of sobriety (If applicable)
Attend mandatory workshops
Mandatory 80% savings of all income
For Family Shelter placement, please call Carla Redmon, Case Manager, at 310-831-5729