Coordinated Entry System for Individuals & Transitional Age Youth (CESI &Y)
About CESI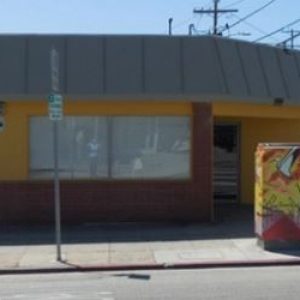 CESI is a system designed to work collaboratively to house chronically homeless individuals.  We get to know the homeless in our community while making use of limited resources and securing a permanent housing option for each person.
Eligibility
A person must be homeless and living in Service Planning Area 8, which is divided into 4 Regional Hubs:
Hub 1:  North: St. Margaret's Center (Inglewood, El Segundo, Hawthorne, Lawndale and Gardena)
Hub 2: Harbor Area: Harbor Interfaith Services (San Pedro, Wilmington, Harbor City, Lomita, Torrance, Carson, Rancho Palos Verdes, Palos Verdes Estates, and Rolling Hills)
Hub 3:  Long Beach: Mental Health America
Hub 4:  Beach Cities: People Assisting the Homeless [PATH] (Manhattan Beach, Redondo Beach, and Hermosa Beach)
How Does the Process Work?
Identify and assess with the VI-SPDAT (Vulnerability Index-Service Prioritization Decision Assistance Tool) Common Assessment tool used by all partners involved in Coordinated Entry.
Assist the homeless to become "Document Ready" – Collecting Photo ID, Income Verification etc.
Housing Navigation – matching the individual to housing resources that best suit the needs and provide necessary support services for housing retention.
Partners
Other partners include the following:
People Assisting the Homeless (PATH) – Outreach 
Sanctuary of Hope –  Transitional Age Youth
SHARE! (Self Help & Recovery Exchange)- Supportive services in shared housing providing affordable, permanent supportive housing to disabled people in single-family houses throughout Los Angeles County.
Other Non-Funded Partners:  South Bay Coalition to End Homelessness, City of Long Beach/Multi-Service Center, South Bay NAMI, 1736 Family Crisis Center, Service Area 8 Dept. of Mental Health, Veterans Administration of Greater Los Angeles, DiDi Hirsch, City of Inglewood, Homes for Life, Cloudbreak, Alliance for Housing and Healing, United Homeless Healthcare Partners, LA County Sheriff, Hawthorne Police, Help Me Help You several area landlords and property owners.
Need Help?
424-276-3602