Who would have thought that a pair of high performing Rike shoes could save a middle school kid named Jayden from homelessness and transitional living?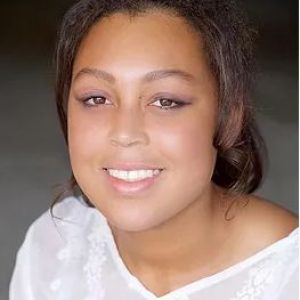 That is what happens when Jayden receives a pair Rike shoes on his thirteenth birthday.  Follow Jayden through the emotional challenges of being homeless and moving from house-to-house as he and his mother adjust after the loss of his grandmother. You will be moved as Jayden takes on basketball players to prove his presence on the court and coming to terms with being homeless. Find out what happens throughout Jayden's journey.
You will be cheering on Jayden and his mom as their circumstances begin to change in this book by teen author Kennedy Blackwell.  Kennedy is a senior at Palos Verdes Peninsula High School in Rolling Hills Estates, CA.  She is a member of the Los Angeles Girl Scouts, Troop 12345.  As part of her Gold Award, Kennedy decided to create a project focusing on youth homelessness and transitional living.  She was inspired to write a book on homelessness when she realized a few of her friends were experiencing transitional living.  Kennedy's wings took flight and directed her down a new path after she visited the Los Angeles Mission and tutored children at Harbor Interfaith Services in San Pedro, CA in their after school program.  What started off as a book to enlighten readers and communities about youth homelessness became a mission for Kennedy to increase awareness and empower youth experiencing homelessness.
A percentage of the sales of each book go to Harbor Interfaith Services.  To order a copy, click here.