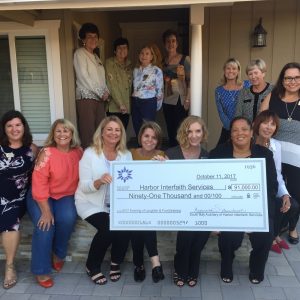 South Bay Auxiliary
of Harbor Interfaith Services (H.I.S.)
The purpose of the South Bay Auxiliary of H.I.S. is to initiate and carry on fundraising projects for Harbor Interfaith Services.
General Meetings
Second Wednesday of every month, 4:30 to 6:00 p.m.
Contact
Anne St. Cyr, President, sbauxhis@gmail.com
For Members:  Click here for the HIS Receipt for Donation form.
To go to their website, Click Here.